Committee Projects
The Manhasset Bay Protection Committee takes on many projects, from habitat restoration to educational campaigns, all targeted at ultimately improving the water quality of Manhasset Bay.
2016
In 2016, the Committee, with the aide of the Town of North Hempstead, had three educational signs fabricated and installed around Manhasset Bay to catch the attention of passers-by. Click below for pdfs of the completed signs and also be sure to take a walk and visit these and other signs around the Bay:
Manorhaven Town Park Manhasset Bay has a long history as a recreational resource for residents and visitors. The "Recreational Bay" educational sign can be found near the floating dock at the Manorhaven Beach Town Park. Click

here

for a pdf.
Mill Pond Many tidal ponds around Long Island were dammed to allow for milling. Mill Pond Park was the site of a 12-year habitat restoration project by the Town of North Hempstead. Learn more about the restoration by clicking

here

and by visiting the site and educational sign near the Model Yacht Club building.
Whitney Pond Park is in the headwaters of the Manhasset Bay watershed. To learn more about our watershed, click

here

for a pdf

and see it in person at the entrance to Whitney Pond Park.
Manorhaven Beach Park, 158 Manorhaven Blvd, Manorhaven
Mill Pond Park, Shore Road & Harbor Road/ 65 Soundview Drive, Port Washington
Whitney Pond Park, Northern Blvd & Community Drive, Manhasset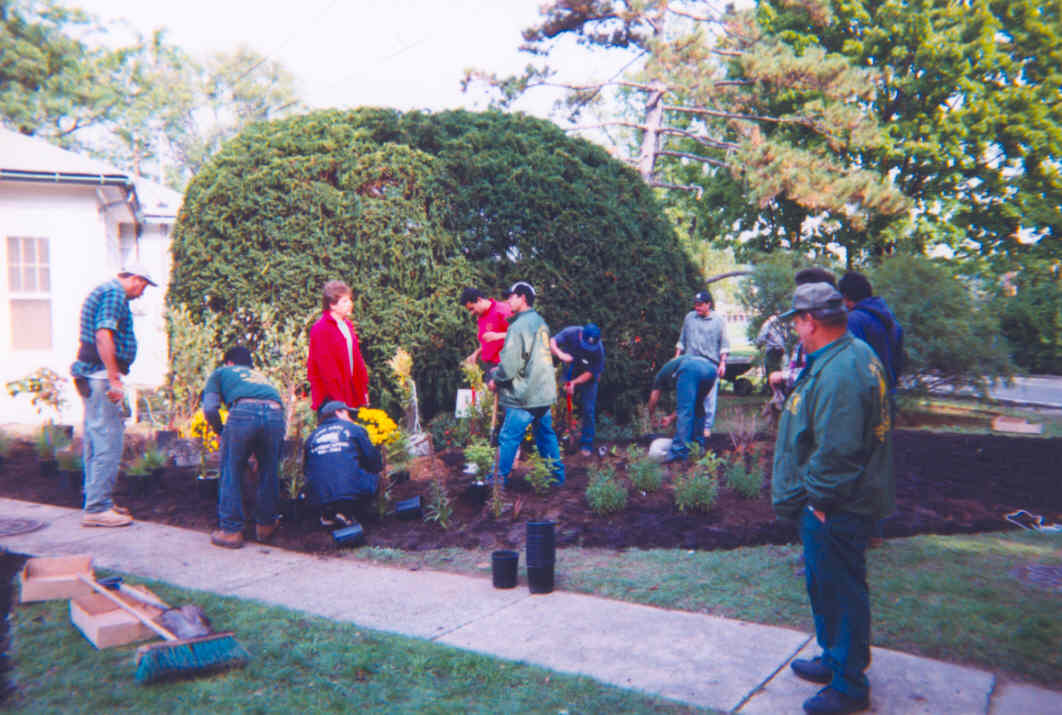 volunteers help plant at Committee's Native Plant Garden
---