Next Meeting: January 11th, 7:30pm in Town Hall* in the Law Library
Location: Town Hall* in the Law Library * 220 Plandome Road, Manhasset. Entrance is on Andrew St., ring doorbell to get in. The Supervisor's Conference room is on the second floor. The Law Library is up the short set of stairs on the right.
Upcoming meetings:
No December meeting

2018: January 11, February 8, March 8, April 12, May 10, June 14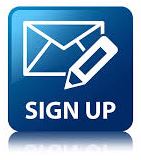 Signup for our news letter.
---
Purpose of this Site:
The Manhasset Bay Protection Committee intends to use this web site for the following reasons:
A tool to educate residents that live within the watershed of the 15 municipalities in order to improve water quality in the Bay.

To educate residents on the affects of storm water and failing septic systems have on the Bay.

A storehouse of educational articles, pamphlets, posters and fact sheets to review.

List local events that concern the Bay.

Get comments on how to improve the web site.
Publications and Materials - (CLICK HERE)
---
Membership on the Manhasset Bay Protection Committee is open to all local governments in the watershed. The Committee members are:

Nassau County
Town of North Hempstead
Baxter Estates
Flower Hill
Great Neck
Kensington
Kings Point
Munsey Park
Manorhaven
Plandome
Plandome Heights
Plandome Manor
Port Washington North
Sands Point
Thomaston
---
---
GetPumpedLI.org / Cesspool pump-out coupon
For information on caring for your septic tank or cesspool, click the link above.
---

About The Protection Committee
In recognition of their shared interests and an understanding that water quality and coastal issues are best addressed on a coordinated, watershed level, in 1998 North Hempstead, Nassau County, and eleven Bay coastal communities voluntarily entered into an inter-municipal agreement for water quality planning purposes.
In spring of 1999, the Manhasset Bay Water Quality Improvement Plan was completed. The Plan identified bacteria-pathogens, sediment, nutrients, and litter/debris as the major non-point source pollutants affecting Manhasset Bay and storm-water run-off as the major conduit. Implementation of the Plan began in 1999 with funding through the Environmental Protection Fund.
There are fifteen (15) member municipalities: 13 villages, the Town, and the County. A representative from each member-municipality is appointed to serve on the Committee. The job of each representative is to: represent the needs of its municipality, present ideas for Committee activities, serve as an advisor to the Director of the Committee, and, most importantly, bring tools and information back to its municipality so that it can become an effective part of the effort to restore and protect Manhasset Bay and its watershed.
If you would like to volunteer to represent your Village, please e-mail the Director (mbpcExec@gmail.com) for help in getting in touch with your Village administration.
---
---